Emma McKee
West Virginia, New York, Virginia, District of Columbia, Maryland, Delaware, New Jersey, Pennsylvania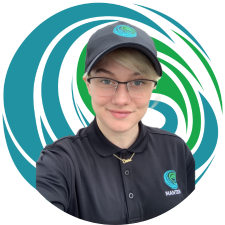 Based out of: Philadelphia, Pennsylvania
Education: Emma has her Bachelor of Science in Environmental Science from Drexel University, with a concentration in Ecology and Conservation.
Prior Experience: Emma has a year of experience working for R&D in the building products industry. She is experienced with water quality testing, environmental chambers, and a diverse array of laboratory equipment.
"I am excited to visit clients in the region and become familiar with your equipment and laboratory goals. Let's integrate our cutting-edge equipment to achieve your purposes in your industry. In my free time I am painting, reading mystery novels, and cuddling my tabby cat."
Keep in touch. Connect with Emma on LinkedIn.