Click HERE to view the Dalhousie/Cranfield Presentation on PeCOD for NOM Monitoring in Lakes and Rivers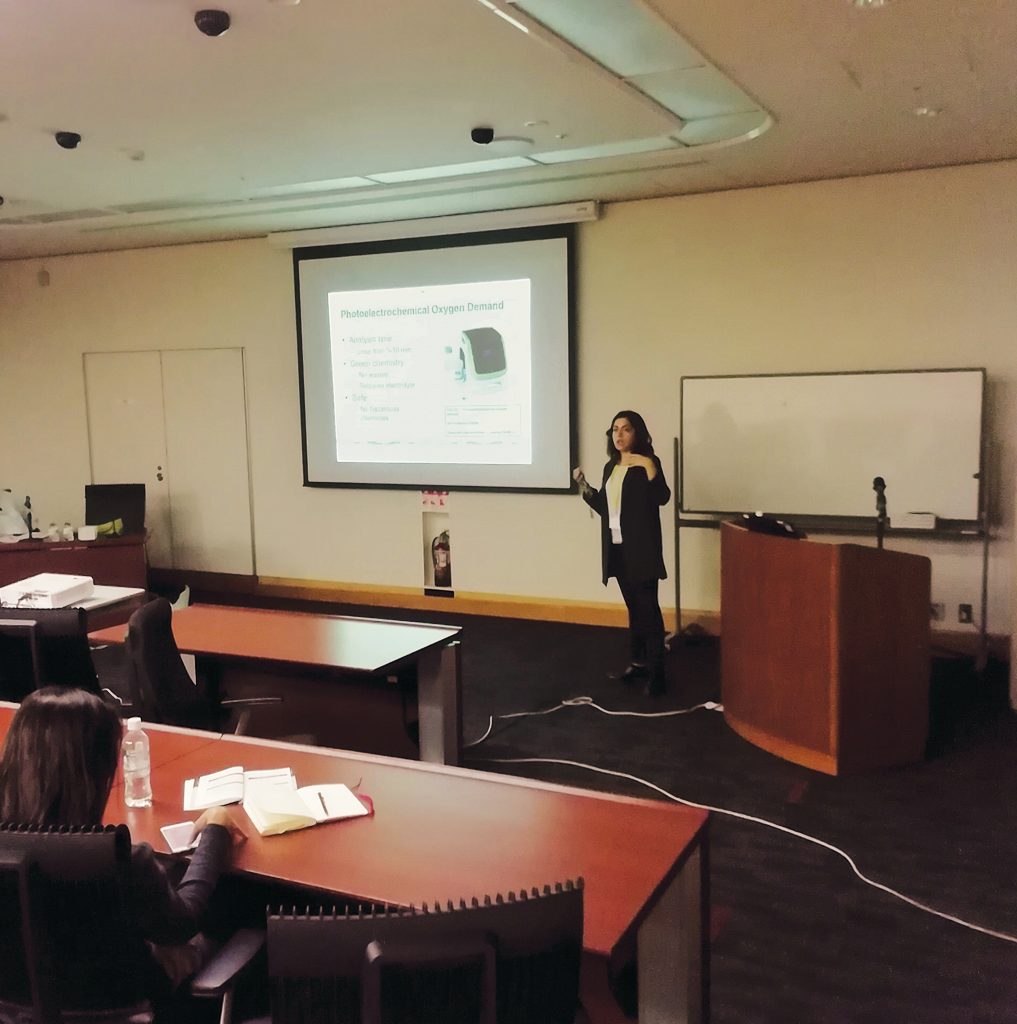 At the IWA NOM7 conference hosted in Tokyo, Japan in early October, Dalhousie University (Canada) and Cranfield University (UK) presented on a collaberative project focused on Natural Organic Matter (NOM) monitoring in lakes undergoing recovery from acidification. For this study, PeCOD was used extensively as a tool for NOM monitoring in natural water sources throughout Eastern Canada and the UK.
The presentation outlines the need for new tools to monitor NOM in water supplies, explaining that similar TOC concentrations can produce a wide range of disinfection by-products (DBPs) depending on the reactivity of the NOM present. Therefore, TOC does not provide the information needed to accurately predict DBP formation. PeCOD provides insight into the oxidizability of the NOM, and acts as an indicator for DBP precursor material.
PeCOD utilizes a safe, green method that does not produce hazardous by-products, making it an ideal tool for in-plant use. With the short test time of ~5 min, PeCOD gives operators the critical information they need to maintain effluent quality through times of NOM fluctuation.