Our long-term research partner and Civil and Resource Engineering professor at Dalhousie University, Dr. Graham Gagnon has been chosen to receive the Albert E. Berry Medal. As a member of the Canadian Society of Civil Engineering (CSCE), this award recognizes Dr. Gagnon's significant contributions to the field of environmental engineering, specifically his research in water quality. Throughout his career at Dalhousie University, Dr. Gagnon has authored more than 190 peer-reviewed journal articles, 300 conference proceedings, and has supervised more than 100 graduate students.
Dr. Gagnon holds a number of board and committee appointments as a member of Engineer NS, AWWA, ACS, CSCE, AEESP, and IWA. Over the past 10-years, Dr. Gagnon has also dedicated significant professional time working with Elders, Chiefs and water operators across indigenous communities in the Atlantic Region to establish the Atlantic First Nations Water Authority.
"Dr. Gagnon is deeply committed to addressing the protection of public health and ensuring the sustainability of our drinking water infrastructure." – John Newhook, Dean of Engineering at Dalhousie
We at MANTECH, have been long-term partners with the Centre for Water Resource Studies (CWRS) at Dalhousie University. As director of the CWRS, Dr. Graham Gagnon and his team constantly push the barriers of knowledge in fields related to water, our environment, and how humans' factor into the equation. The effort of this exceptional team has gained international recognition for research that has had a significant impact on the health and safety of citizens worldwide. As part of their research, they also investigate new methods and instruments for monitoring water quality, and it was through this investigation that led to the drinking water application for PeCOD® for quantification of natural organic matter (NOM).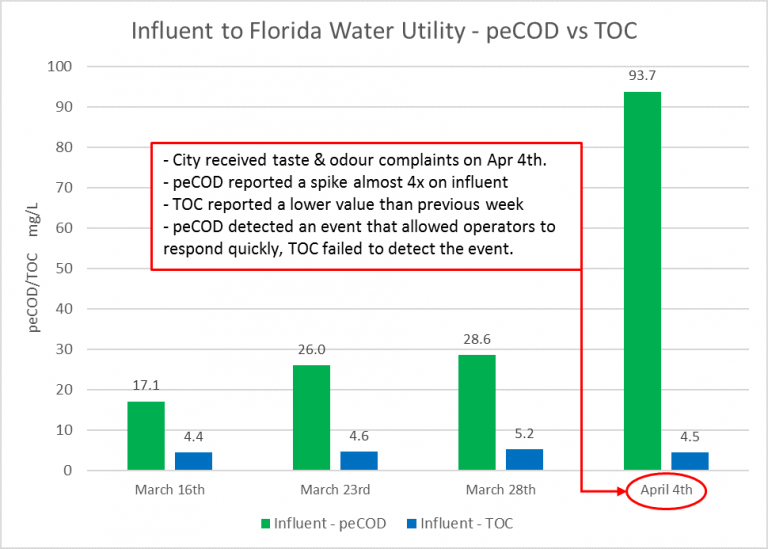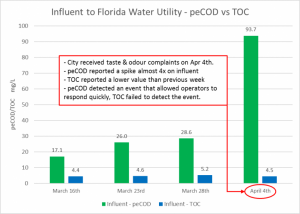 Since the development of PeCOD®'s drinking water application, many utilities all over the world rely on PeCOD® to provide an "optimized" TOC to monitor their daily treatment and operations. This application provides a full picture of the reactivity and treatability of NOM that conventional NOM metrics (i.e., TOC, DOC, colour and UV254) cannot capture. Recently at a Florida Water Utility, the PeCOD® was able to detect a spike of nearly 4x above average NOM triggering taste and smell complaints from residents while TOC failed to detect the event. Thanks to Dr. Graham Gagnon's research and PeCOD®'s advanced technology, plant operators were able to act quickly to adjust treatment parameters, mitigate the increase in source water reactivity, rectify the taste and odor event, and control THMs within regulatory limits.
"Dr. Gagnon's tireless research work with the end goal to protect public health is now recognized with this award. Dr. Gagnon is a selfless Academic constantly recognizing the impact his intelligent graduate students have had on his success. He has been a great mentor to so many. I am particularly happy to have known Graham for over 40 years and pleased we found a way to work together coupling Academic success with business success." – Robert Menegotto, President & CEO at MANTECH.
Read more: https://www.dal.ca/news/2021/09/20/dal-professor-honoured-with-national-award-for-his-work-on-water.html