MANTECH has just received another shipment of new T10 Turbidity meters, this hot product is flying off the shelf! Public utilities and private companies around the world have implemented this exciting instrument for automated, manual, and portable analysis of Turbidity in water and wastewater samples.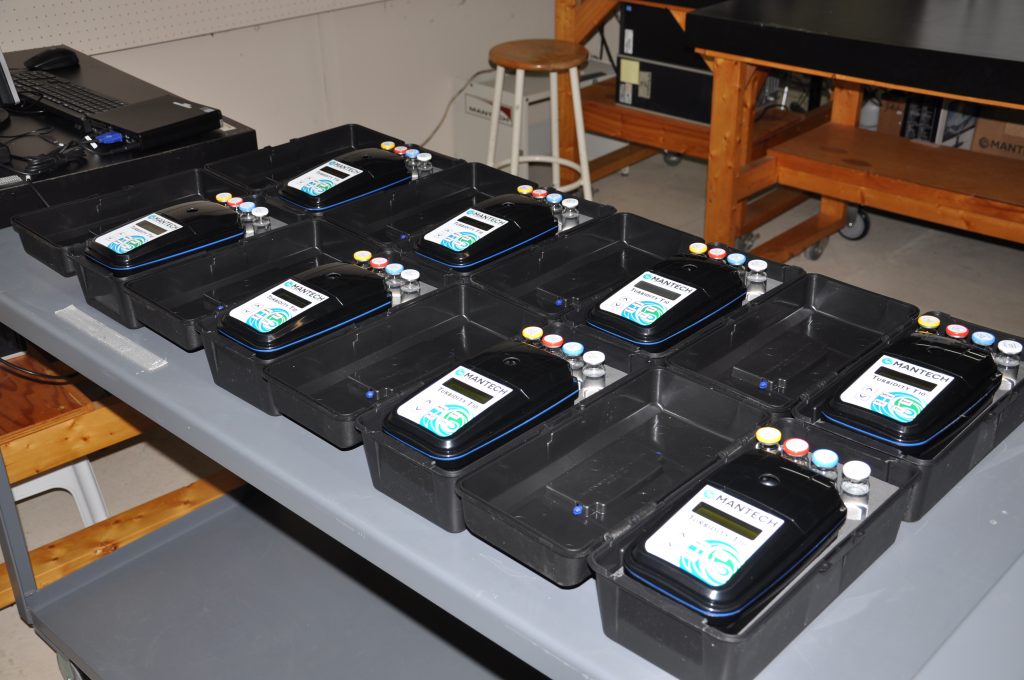 This robust meter features a sleek, modern body that fits easily in one hand for quick manual Turbidity measurements. NTU is reported in seconds, with adjustable settings for rapid/slower settling and averaging options. Measurements can be saved and uploaded to a computer individually, or as a batch. The meter receives power from x4 AA batteries, or from a USB connection to a wall or computer outlet. The T10 meter utilizes an extremely long-lasting light source that lasts for the entire lifetime of the meter, no changing of bulbs is ever required.
MANTECH is proud to offer the fastest, smallest-volume automated Turbidity system on the market. The unique T10 turbidity flow-through cell allows for automated turbidity measurement from a batch of samples, requiring only 40mL of sample volume for analysis. The majority of the analysis volume can also be returned to the sample cup, unaffected by measurement and ready for further analyses. Using MANTECH's MT-Series of Automated Multi-Parameter Analyzers,  Turbidity can be combined with a suite of parameters such as pH, conductivity, alkalinity, and fluoride all being measured from the same sample vessel. The picture below shows a MANTECH MT-30 system performing automated Turbidity combined with Conductivity and pH.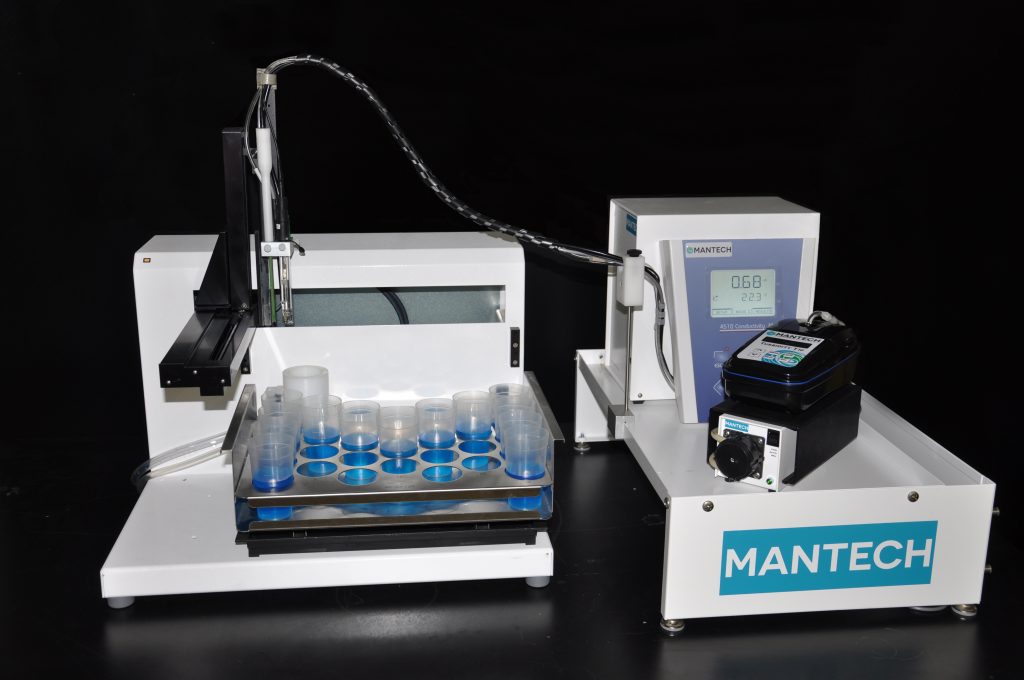 The portable T10 meter comes with a convenient carry case, power cable, calibration standards, and sample cuvettes for manual turbidity analysis. MANTECH offers the T10 meter in both White Light and Infrared formats for a wide range of applications. The T10 White Light version conforms to EPA method 180.1, ASTM D1889, and Standard Method 2130B, and the Infrared version confirms to ISO 7027 and EN27027.
Please contact MANTECH for more information and pricing on this exciting instrument!