MANTECH is excited to announce the release of new model pH and Conductivity Electrodes for Small-Diameter and Low-Volume tube applications!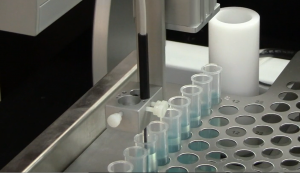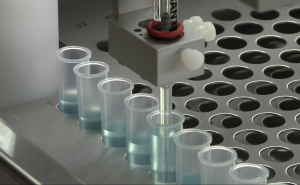 Follow these links to download the Brochures for the pH and Conductivity electrodes.
These new electrodes are fully compatible with MANTECH's MT Automated Environmental Titration Systems and can be swapped in place of existing electrodes. With diameters of 5mm (Conductivity) and 6mm (pH), the sample volume required for analysis is greatly reduced resulting in savings on time, reagent usage, transport cost, and waste generated. Implementation of these electrodes is the perfect way to reduce your lab's environmental impact.
These new Electrodes allow for low-cost analysis of:
pH or Conductivity in 15mL tubes
pH/Conductivity/Alkalinity in 50mL tubes
pH or Conductivity in small-volume vessels specific to your laboratory
Details of these new electrodes are provided below:
PCE-80-PH1205
TitraMini pH Electrode Glass Double Junction Refillable, 6mm x 100mm, S7 Connector, Full pH Range, No Cable. This new small diameter pH electrode is ideal for low sample volumes and skinny tubes. Takes less space in vials than standard 12mm pH electrodes. Well suited for low ionic strength as well as high pH applications. The sample pH is normally registered in less than 10 seconds, and the pH value is reproducible over the entire pH range from 0 to 14 pH.

PCE-96-CT1010
Fast Response Conductivity Cell, Compact 5mm Diameter, 2 Metre Cable, Glass, PT. Type with ATC, K=1, 25mm cell length, Quick Response. This new small diameter conductivity electrode is ideal for low sample volumes and skinny tubes. Takes less space in vials than standard 12mm conductivity electrodes. Well suited for performing conductivity measurements in 15mL vials, or combining with pH and Alkalinity directly in a standard 50mL sample tube. Thermistor probe built into electrode for automated temperature reading and compensation for both conductivity and pH. Compatible with all MANTECH Analyzers currently measuring conductivity (note that a probe holder change will be required)

MANTECH offers the largest sample capacity in the smallest amount of bench space through the use of commercially available 15mL sample tubes. These new small-diameter electrodes offer the perfect low-cost solution for rapid analysis of pH and conductivity on large batches of samples in 15mL tubes. Also available is low-cost pH, Conductivity and Alkalinity directly in standard conical 50mL tubes.