We Make Water, Soil, and Food Quality Analysis Faster, Simpler, Greener and More Informative
Based in Guelph, ON., Canada, MANTECH manufactures innovative water quality analysis systems that help industrial facilities, laboratories and utilities deliver clean, safe water and protect the environment.
MANTECH's portable, online and laboratory systems are easy to use and deliver fast, accurate results without the use of harmful chemicals, providing sustainable water quality solutions that are trusted in more than 52 countries. MANTECH systems analyze thousands of samples every day in industrial and municipal wastewater facilities, pulp and paper mills, food and beverage manufacturing plants, laboratories and municipal drinking water treatment plants.
Our Mission Statement
MANTECH manufactures analyzers for water and soil testing. Our mission is to generate the highest quality results, in the shortest amount of time, with green methods, using simple and smart analyzers.  As a result, our customers will have significant positive economic and sustainable impacts on their businesses and communities.


About Us
We at MANTECH believe in the value of clean water. That is why we manufacture innovative water quality analysis systems that help i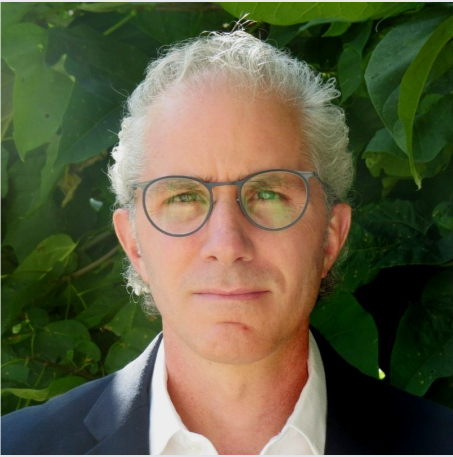 ndustrial facilities, laboratories and utilities deliver clean, safe water and protect the environment.
Rob Menegotto, CEO of MANTECH, (pictured right) credits MANTECH's run since July 1, 2010 to hard work and its partnership with Innovation of Guelph, academics, and more. By visiting wastewater and drinking water facilities and laboratories, Rob witnessed firsthand the inefficiencies of water testing. He observed various analyzers conducting different analyses, taking up space and resources. It was through these visits that Rob identified an opportunity in the market—to merge the different analyzers into a single centralized, compact, and green application-based analyzer to perform multiple analyses. MANTECH's patented PeCOD®, a photoelectrochemical method that uses nanotechnology to produce hydroxyl radicals, performs chemical oxygen demand (COD) and estimated biochemical oxygen demand (BOD) results in ten minutes or less! PeCOD's revolutionary technology replaces the traditional dichromate COD methods that utilize a digestor with hazardous chemicals for 3+ hours, which raises concerns for health and safety as well as operational inefficiencies.
MANTECH is committed to delivering a green impact for government and commercial laboratories while ensuring that its products and services comply with government-approved methods. Along with the PeCOD®, MANTECH designs, manufactures and commercializes environmental analyzers for titration and environmental-based applications and 5-and 7-day biochemical oxygen demand analysis. The MT Series is MANTECH's automated titration and multi-parameter system that uses smaller sample volumes that lead to significant positive economic and sustainable impacts and overall lower operating costs. The Biochemical Oxygen Demand (BOD) system is highly configurable to meet your laboratory's needs and has the option of a 10-minute estimator. MANTECH is a one-stop shop for all support, service, and training for a wide variety of parameters—that's the difference with MANTECH!
We offer direct-to-market solutions for our customers. Our Technical Representatives are available across Canada and the United States. Find your local representative here. For international customers, we have exclusively partnered with distributors worldwide to provide you with the best service. Our international distributors receive extensive factory training on all product lines. Contact your local distributor here for more information.
We enable utilities and industries to make impactful decisions that deliver profitability and sustainability while protecting the environment and public health. Contact us today to start optimizing your production process while protecting the environment!