15mL Sample Tube System for Multi-Parameter Analysis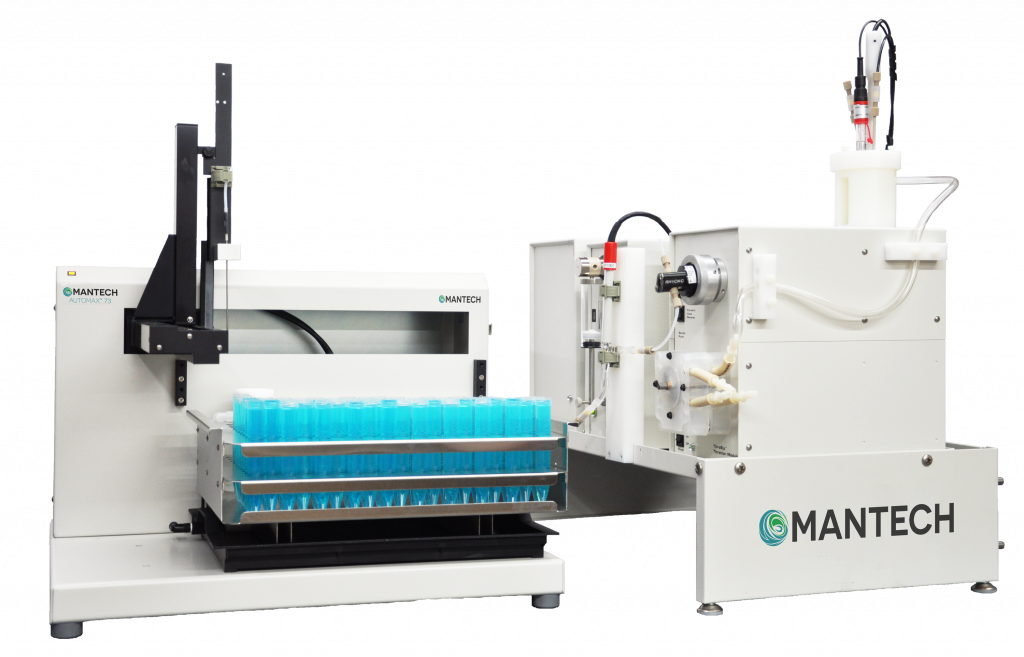 System Features – pH Test, Alkalinity Test and Conductivity Test
Cost Effective – save on purchase price and consumables
212 analysis positions in a 18″ x 24″ space
Uses less bench space than other systems
Trusted and accurate MANTECH technology for results that stand the test of time
Fully automated system – just press start
Less plastic waste – good for the environment!
"The new 15mL tubes mean a significantly lower capital investment," says MANTECH CEO and President, Robert Menegotto, "This innovation will save laboratories a substantial amount, both in initial purchase price and consumables."
Conductivity, pH, and alkalinity readings are now possible from a 15mL tube with MANTECH's latest cost and space saving innovation. This new product was developed by MANTECH and is available exclusively through MANTECH distributors.
The smaller tube size allows for 212 analysis positions in an approximately 18″ x 24″ space (46 x 60cm); in comparison, using 50mL tubes allows for only 73 positions. Combining MANTECH's rapid alkalinity method with flow through conductivity, users are now able to quickly analyze three of the most common parameters in water analysis from only a 15mL tube. In addition to a lower purchase price, 15mL sample tubes are less expensive and mean less plastic waste, making this innovation environmentally and financially sustainable.