Manual Multi-Parameter & Titration Analysis System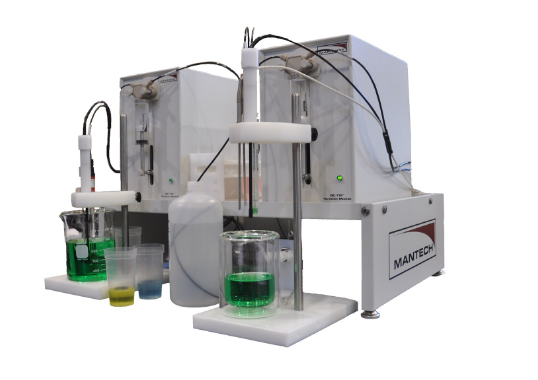 MANTECH offers a variety of manual analysis systems for laboratories who run a small number of samples per week. We know that while not every laboratory needs automation, every lab does need accurate results that can stand the test of time. MANTECH's manual analysis system is easy to use, efficient and requires very little bench space. Manual systems are also available with MANTECH's liquid handling vessel, the TitraSip, which automatically pipets and performs multi-parameter analysis. Gain all of the benefits of MANTECH without the autosampler.
Many of MANTECH's applications are compatible with manual analysis. To find out more, please contact us. MANTECH also offers manual biochemical oxygen demand (BOD) systems and manual chemical oxygen demand (COD) systems.