As leader in the water, soil and food quality analysis industry, we are continuously striving to offer solutions that generate the highest quality results, in the shortest amount of time, with green methods, using simple and smart analyzers. We offer a number of solutions – designed from end-to-end by MANTECH – for key water and soil quality parameters in both automated and manual configurations for pH, alkalinity, conductivity, turbidity, hardness, acidity, BOD, COD and more. We are proud to introduce MANTECH's newest and most advanced software and hardware updates.
NEW Software Platforms for All MANTECH's
Designed by MANTECH for MANTECH systems, both MANTECH Pro software and BOD Pro software utilize the latest coding practices and platforms. Following extensive BETA testing, MANTECH offers both software platforms with all new system orders and is available for upgrade for existing MANTECH customers. Designed for Windows 10 and 11, both software platforms boast a number of features preferred by IT departments, including full import/export LIMS capabilities, supports antivirus and security updates, does not require administrator account for operation, and many more. The intuitively designed interface makes your analysis simpler with customizable shortcut buttons, user-defined email alerts and ability to add priority samples during a run – among a number of other features.
BOD Pro Software
Designed by MANTECH for MANTECH's BOD Pro manual and automated systems.
Complete audit trails for compliance with user-defined flexibility
Customer choice to integrate YSI or Hach DO meter(s)

Ability to add two single, dual or triple probe meters

Click here for minimum computer specifications
AutoMax 400 Autosamplers – Quiet, Quick & Precise
MANTECH's next generation autosamplers are quicker, quieter and more precise than ever before. MANTECH understands no two laboratories are the same therefore, we offer systems ranging from one to five racks for capacity up to 720 positions to meet your laboratory's specific needs. Featuring only one point of contact and closed self-lubricating axes, the XYZ format AM400 autosamplers require minimal to no maintenance. Want to see the AM400's in action? Watch this video.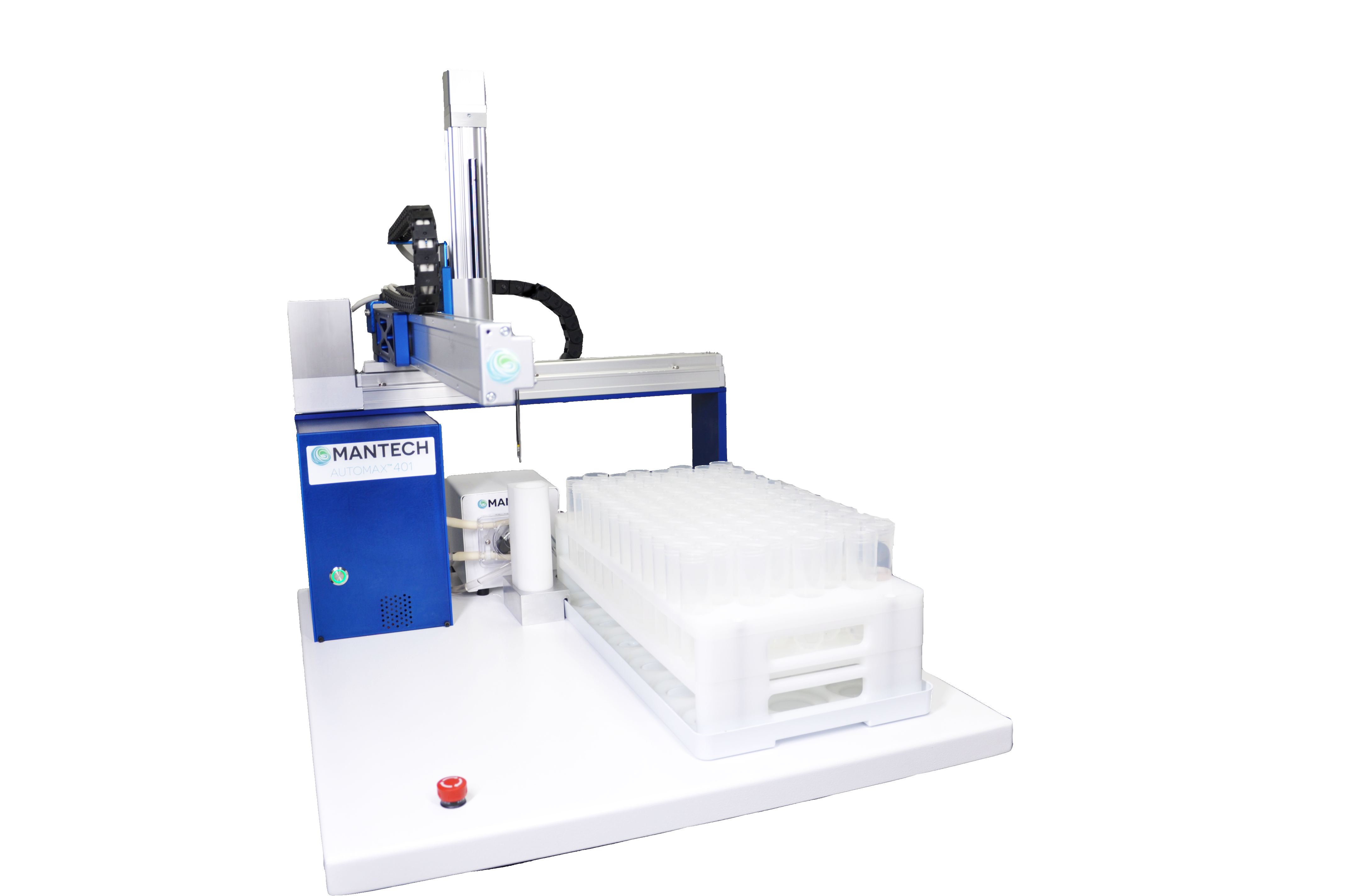 Intelligent Bi-Directional Communicating Components
All hardware components feature new IOT architecture – connecting via ethernet/IP – and now speak with the software to establish status making fault finding, real-time control and confidence in correct operation key.
IntelliRinse™
MANTECH's IntelliRinse™ is a software-controlled, dynamic intelligent rinsing that confirms probe(s) are clean before moving onto the next sample to prevent cross contamination. This package includes a rinse station connected to a peristaltic pump – MANTECH's IntelliPump™ featuring IoT connectivity. The software confirms when the probe(s) are clean to minimize the volume of rinse water utilized. The passing criteria for ensuring the cleanliness of the probe(s) can be adjusted in the software to accommodate specific laboratory's requirements. MANTECH Pro and BOD Pro software platforms record the passing results between each sample to ensure a complete audit trail for future retrieval.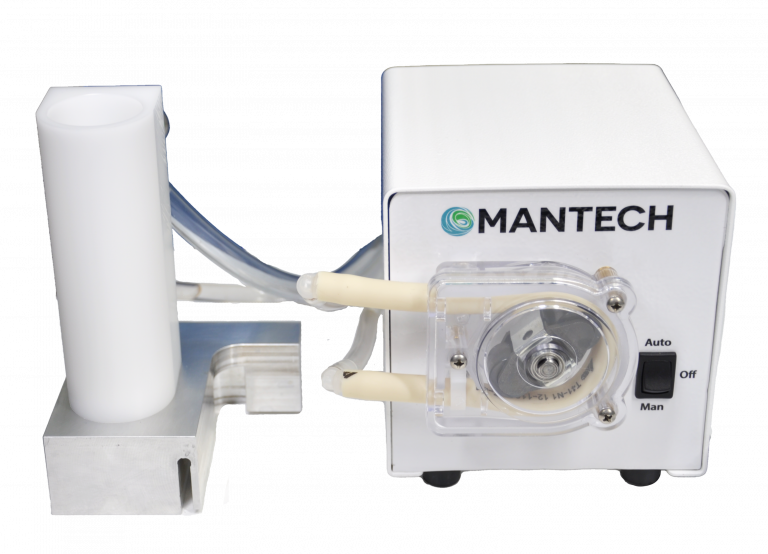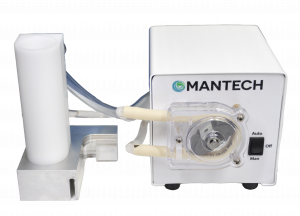 TitraSip™ Gen2
The second generation TitraSip, MANTECH's automated pipetting package, enables customers to perform two or more titration methods from a single sample cup! MANTECH customers recognize significant positive economic and sustainable impacts from reducing the required number of analysis cups. The package includes:
IntelliDose™ – a stepper motor driven, reciprocating piston-based pump that is valveless and syringeless that delivers a precise aliquot to the;
Analysis vessel with stand and drain valve;
IntelliPump™ – a peristaltic pump with IoT connectivity to deliver rinse water to the vessel in between analyses;
And stirrer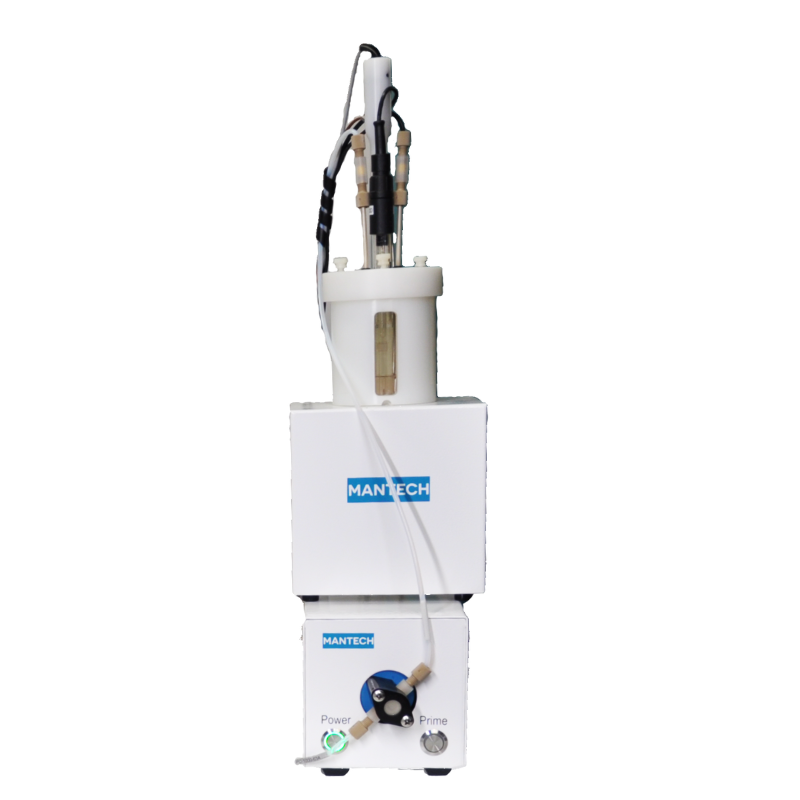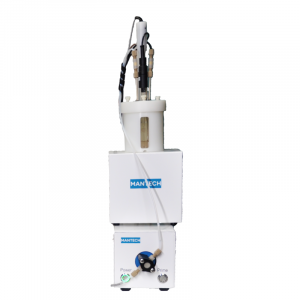 IntelliPump™
MANTECH's IntelliPump™ is a peristaltic pump with IoT connectivity to adjust the RPMs and direction of flow. MANTECH's utilizes the intelligent peristaltic pump to automate reagent addition, dilution water, as well as intelligent rinsing for cleaning of both the probe(s) and TitraSip analysis vessel in between samples. View specifications here.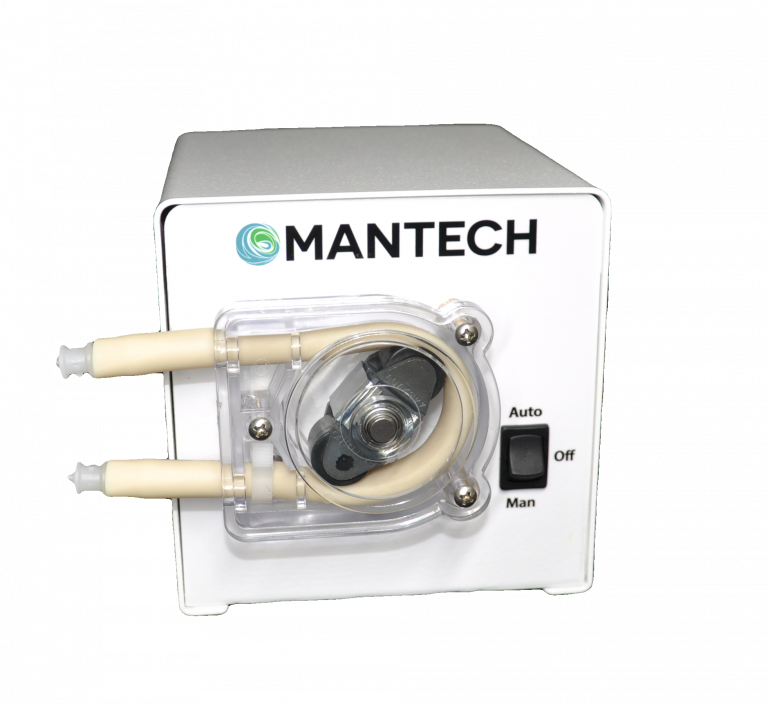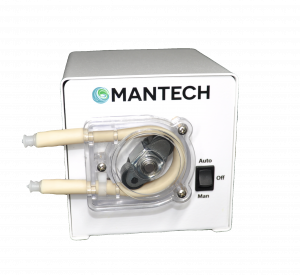 MiniHub™
Indicated by its name, the MiniHub™ is ONLY 10cm x 15cm x 4cm and weighs 200g. Despite its compact size, MANTECH's latest interface features:
4x galvanically separated electrodes ports with BNC connectors
3x 24v stirrers, software-controlled and variable speed
6x digital inputs and 6x digital outputs
3x liquid level sensors for BOD analysis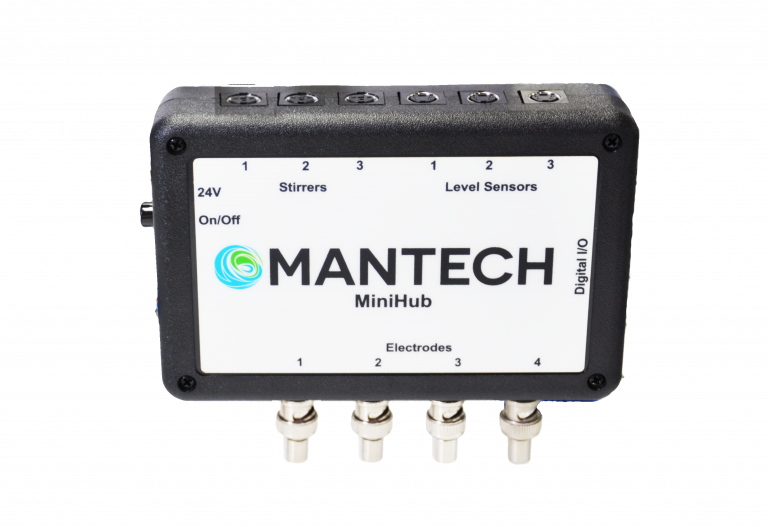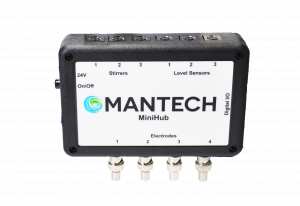 Interested in Upgrading Your Existing System?
Fill out the form to get in-touch with our team to ask us any questions and see if you're existing system is eligible for a trade-in offer!