Free and Total Sulfites in Wine
Method Abstract #17
Scope and Application
This method determines the concentration of free and total sulfites in wine. It conforms to AOAC Official Method 892.02.
Method Summary
Sulfite analysis involves the titration of wine samples with potassium iodate using a redox electrode. For total sulfite determination only, sodium hydroxide is added to the samples first, followed by a ten minute waiting period. Following this, sulfuric acid and potassium iodide are added to the samples prior to titration. Free sulfite determination is done similarly, without the sodium hydroxide addition.
Sample Titration Curve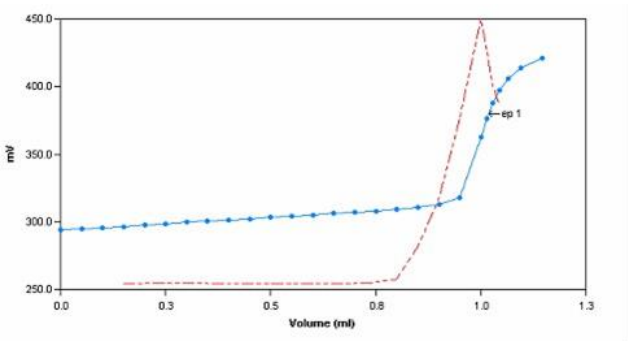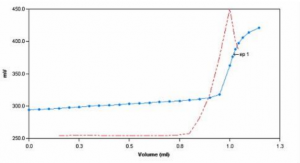 Method Performance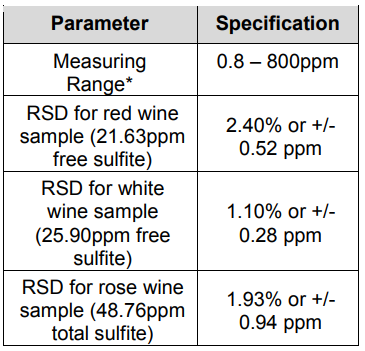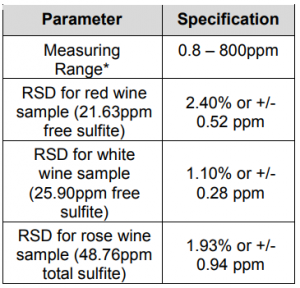 *This measuring range was determined by analyzing laboratory prepared standards formulated from sodium thiosulfate. The measuring range may be increased by using larger capacity analysis vessels and/or auto-dilution.