Oxidation-Reduction Potential
Method Abstract #74
Scope and Application
This method conforms to Standard Method 2580 and ASTM D 1498. It determines the redox potential of a sample.
Method Summary
The redox potential of the sample is determined directly using a redox electrode. No calibration is necessary.
Method Performance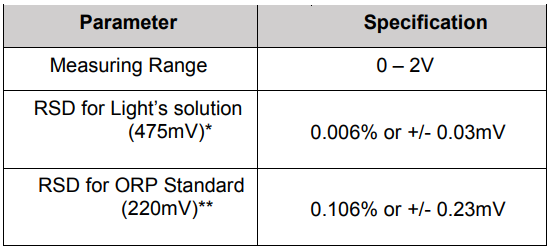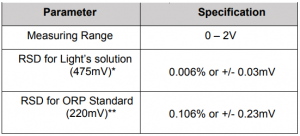 *Light's solution was prepared in the laboratory and is formulated from ferrous ammonium sulfate, ferric ammonium sulfate and sulfuric acid.
**This ORP standard is commercially available and was purchased for testing.
RSD values are better than those specified in Standard Methods.