PeCOD Analyzes Beet Juice Extract for Use as De-icer of Roadways
Winter weather is often accompanied by icy road conditions, making driving a headache and in some cases, a real danger. Road salt has long since been used to combat road and sidewalk ice, but its use presents challenges to the surrounding ecosystem. Increased salinity has been reported in Canadian and American groundwater, and freshwater lakes, rivers and streams. This is presenting a hazard to aquatic life; including amphibians, fish and plants. Drinking water sources affected by increased salinity from road salt also pose a human risk that have experts searching for an alternative de-icing agent.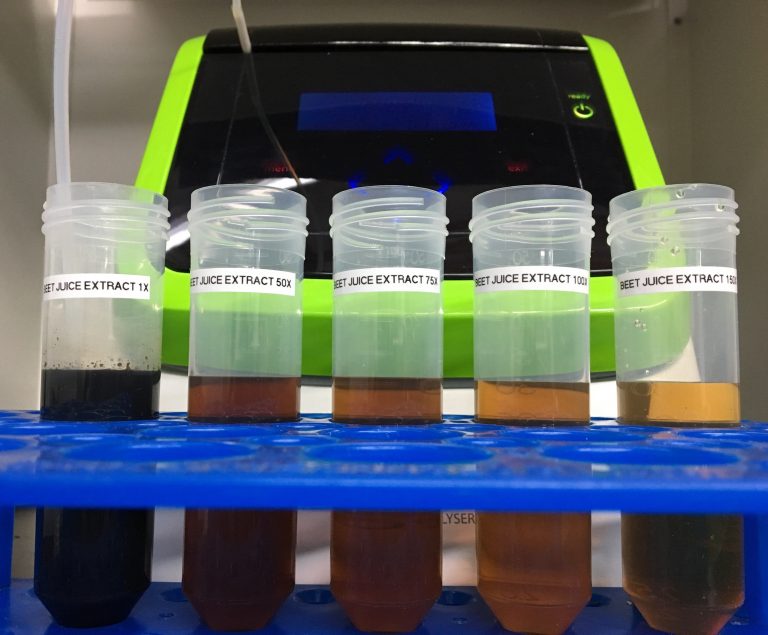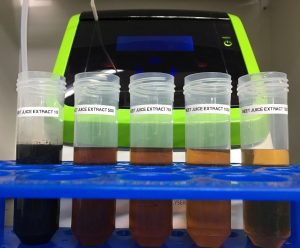 Enter: beet juice. In addition to being nutrient packed for animal feed, beet juice lowers the freezing point of ice and continues to work at colder temperatures where traditional road salt is not as effective. Better yet, the by-product "waste" of sugar extracted beets is even more effective at melting ice and can be combined with a lower concentration of road salt to create a supercharged brine that better adheres to ice, reducing the amount of de-icer required to be sprayed on roadways.
Not only is sugar beet extract organic, water soluble and bio-degradable, the de-icer brine mixture is less corrosive, (therefore better for your car and environment), and makes use of animal feed by-products, providing a safe, and effective way of de-icing pavement.
Though gaining traction, beet juice extract has yet to be widely used. A thorough understanding of the organic content of runoff from beet extract is an important aspect when considering environmental impact and wide spread adoption. Some concern exists that the sugar content of beet extract may promote bacteria growth in surrounding streams and lakes, altering oxygen demand requirements, and presenting a different environmental challenge than posed by conventional road salt. Biochemical Oxygen Demand (BOD) is a common test used to measure organic load, but is characterized as slow, and labour-intensive. Chemical Oxygen Demand (COD) is a popular alternative, as it shortens the analysis time from days to hours using the traditional COD method, however presents the additional drawback of making use of harmful chemicals such as dichromate, mercury and strong acids.
MANTECH recently analyzed beet juice extract intended for de-icing on the PeCOD® Analyzer instrument. The PeCOD (photoelectrochemical Chemical Oxygen Demand) method employs a titanium dioxide nanoparticle which acts as a strong oxidizing agent when subjected to UV light, virtually oxidizing all organic species, giving a true measure of COD.  Not only does COD analysis via the PeCOD method take the test from hours to minutes, no harmful chemicals are required. Monitoring organic runoff, as well as beet juice by-product has never been easier with PeCOD, and may prove to be a valuable tool in better understanding beet juice de-icer, hopefully leading to its wide-spread adoption.
Sample Info
Multi Parameters
PeCOD COD Result
pH
Chloride (ppm)
mg/L
Sample Name:
Beet Juice – 150x Dilution
7.04
152.0
632769.0
Range:
Red
623551.0
Average
628160.0
Sample Name:
Beet Juice – 100x Dilution
6.69
229.0
731009.0
Range:
Red
729918.0
Average
730463.5
Sample Name:
Beet Juice – 75x Dilution
8.07
335.0
691033.5
Range:
Red
675395.3
Average
683214.4
Sample Name:
Beet Juice – 50x Dilution
8.12
487.0
660812.5
Range:
Red
663347.0
Average
662079.8
To learn more about the PeCOD® Analyzer technology, visit our PeCOD® homepage, or contact us at [email protected].