Acidity in Aviation Turbine Fuel
Method Abstract #6
Scope and Application
This method conforms to ASTM D3242. Sample types include aviation turbine fuel.
Aviation turbine fuel is the necessary fuel required to power an aircraft. In addition to this, it is also used as a hydraulic fluid in engine control systems and as a coolant. The presence of acid in fuel can be the source of corrosion reactions between fuel and metals and can impair the water separation characteristics of the fuel. This test determines the amount of soluble or nearly soluble acids in a sample dissolved in a toluene and 2-propanol mixture.
Sample Titration Curve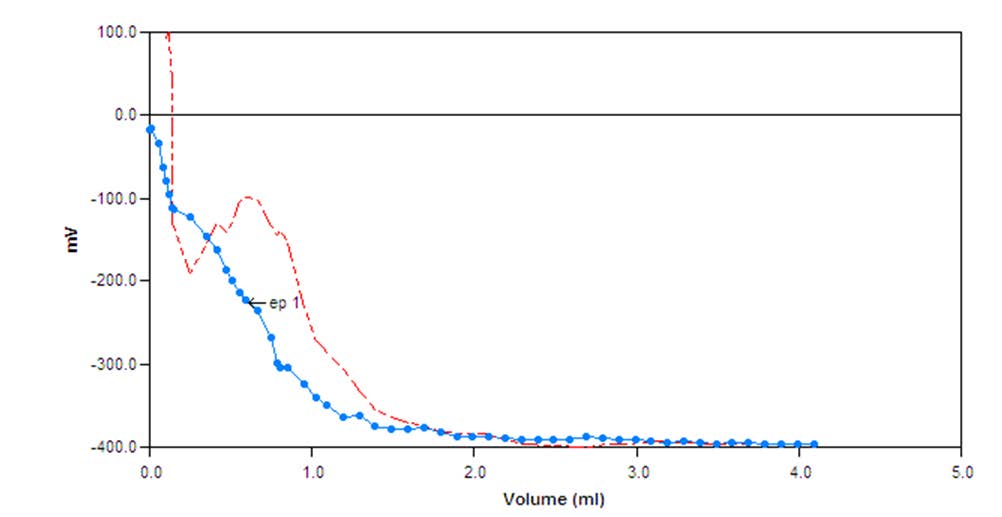 Method Performance
Data forthcoming.