Bromine Number of Petroleum Distillates and Commercial Aliphatic Olefins
Method Abstract #7
Scope and Application
This method conforms to ASTM D1159. Sample types include petroleum distillates & commercial olefins.
Bromine number is an indication of how many bromine-reactive constituents are present in the sample being analyzed. It is the number of grams of bromine that will react with 100 g of specimen under conditions of the test. Bromine reacts stoichiometrically with double bonds in petroleum samples and thus is a good measure of its unsaturation.
Sample Titration Curve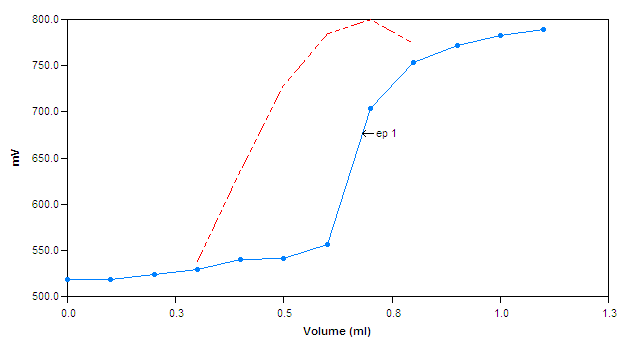 Method Performance
Data forthcoming.